If you have any questions about which session is right for you, please email me! I'd love to help. My sessions take place in Poughkeepsie, New York at the Hudson Valley Healing Center. We can work in the beautiful treatment room there, or we can also hold our session in the healing Salt Cave for a small additional fee. Distance sessions (phone or Zoom) are available for most of my offerings as well, as indicated below.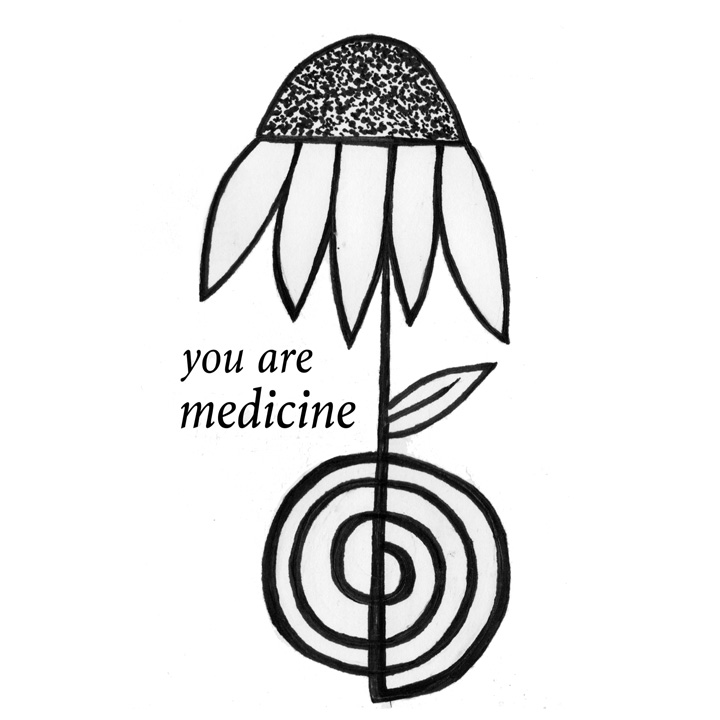 Reiki Healing with Toning
In Japanese, Rei means universal life-force and ki translates to energy. Rei holds the power of the 5 divine elements (earth, water, fire, air, ether). Each human being also harbors these elements in their subtle body's energy centers, known as chakras. Through the Reiki process, a practitioner connects their own elements to the universal elements of the Rei, and this connection allows energy, or ki, to flow down and be transmitted by the practitioner for healing oneself and others.
Reiki is a high-vibration, healing and purifying energy. In our session, I first read your chakras and then proceed to clear and balance you on a physical, emotional, and spiritual level by transmitting Reiki. This energy has its own intelligence, so it will go where it needs to so that you may come into your natural place of center.
My voice becomes very activated while giving Reiki, so I will also tone to help move and transmute energy during our session. I will invite you to vocally express and tone as well, if you feel comfortable doing so. There are specific vowel sounds connected to each chakra that I will teach you, if you'd like to take this practice home with you.
1 hour session / $100 --- Email jordann@sensitiveearth.com to book!
Reiki transcends boundaries of time and space, so it can be done at a distance. Consistent sessions are most effective for working through habitual thought patterns and emotions.
Earth Energy Healing
Earth Energy Healing combines all of my skills- Reiki, Stone Medicine, Herbalism, Song, and Tarot- to create a customized experience to meet you where you're at on your healing journey and help you expand.
Before each session, I enter into ritual, consulting the Tarot and my intuition to see what's needed to focus on in your healing. I carefully gather resonant stones, herbs, and vibrational remedies and bring them into our session. There, I use Reiki and on-the-body stone and plant remedies to help you come into balance and retrieve your power. I also tone and offer any medicine songs or poems that are coming through for you. This is an ideal process to release blocks and open space within yourself to expand, all alongside Earth Allies. In the end, you will leave with recommendations for certain plants and stones to work with and a message from the Tarot to continue to guide you.
1.5 hour session / $150 --- Email jordann@sensitiveearth.com to book!
Earth Ally Reading
In an Earth Ally Reading, we begin by dropping into a grounding meditation, and then Jordann reads your energy field. Afterwards, we begin a conversation around where you're at on your journey and what you need to work through to expand. If desired, the Tarot and/or an oracle deck is consulted. From here, Jordann intuits which plant and stone are most aligned for you as your Earth Allies. She will teach you ways to work with them, including appropriate herbal preparations and on-the-body stone treatments. If desired, Jordann can obtain and/or make these remedies for you at a minimal extra fee, but most often, they can be easily obtained.
1 hour session / $75 --- Email jordann@sensitiveearth.com to book!
Earth Ally Readings may be done at a distance.
Consultation
This offering provides you with an opportunity to be seen and heard, and it allows you to ask me any questions you're working through. Topics that I generally consult in revolve around expansion in one's healing journey, developing a mindfulness practice, astrology, herbalism, stone medicine, and/or running a small, spirit-led business. If you've spoken with me in person, you know that I'm overflowing with knowledge that I love to share-- so here's your chance to pick my brain. I also love to hold space and practice active listening, so if you just need some time for reflection, I'd love to support you in that. Often times I enjoy reading your astrology chart as a means to offer general support, so if you'd like that to be part of our consultation, let me know!
1 hour session / $75 --- Email jordann@sensitiveearth.com to book!
Consultations may be done at a distance.
Testimonial:

"My sessions with Jordann have been my first foray into energetic healing and have helped me deeply in my journey towards growth.

Jordann uses healing sounds, scents, vibrational essences, crystals, Reiki, tarot, and her highly attuned intuition. Our sessions together are like an energetic dance; Jordann moves gracefully from one modality to another, so thoroughly immersed in the present. She is led to do what is needed- perfectly in sync with Spirit.

Each time, I come away with nuggets of wisdom, cryptic images to work with, dive into, and explore. They nourish and move me forward. And each time I come back, without words or explanation, Jordann meets me at the point where I've progressed.

She is so tuned in and in touch with Spirit! She is experienced with Reiki, stones, essences, tarot, and journeying. Her knowledge base is deep and broad. And her generosity of spirit is profound. She pours herself out richly in her sessions." - KA, 2018


Notes on Pricing
Sliding Scale Rates are available!
Jordann believes that healing should be accessible to everyone. If you struggle with finances but still feel called to book a session, please reach out to Jordann. Money is a form of energetic exchange, and there are ways to make an equal exchange beyond the current monetary system.