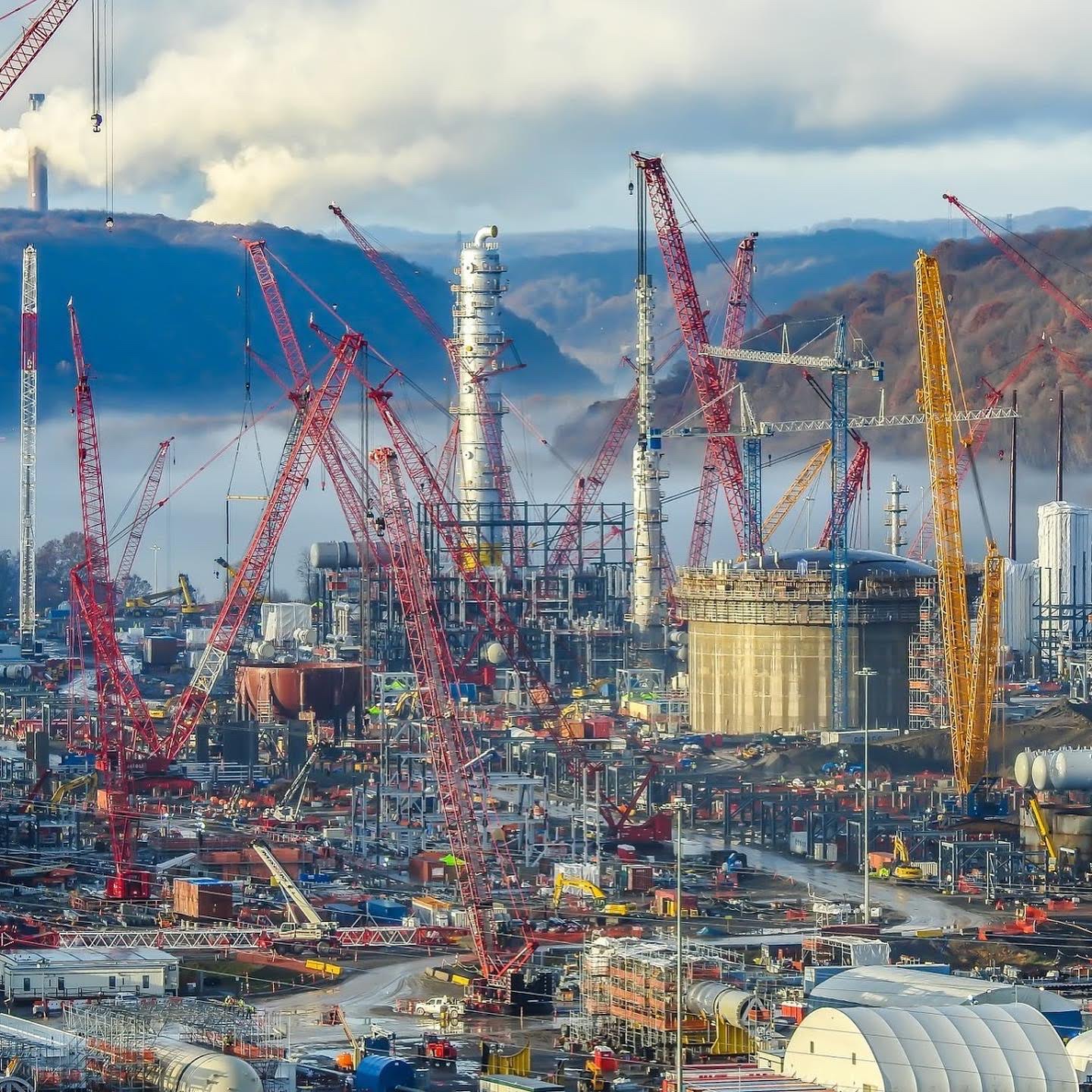 Recently, I received a tincture in the mail from an independent herbalist, and to my dismay, all the materials used to package it were non-recycled plastic. How can we be earth-tenders and still actively support the single-use plastic industry?
Admittedly, I have a certain disdain for this fossil-fuel based material. In my homeland of southwestern Pennsylvania— where fracking exploits the Marcellus Shale— we are witnessing the construction of this enormous "Cracker Plant". Despite activists' opposition, this factory— owned by Shell— will convert fracked gas into plastic at the risk of locals' health. The fumes released by Cracker Plants are known carcinogens. My Dad happens to live in the same town as this new facility.
The prospect of more "jobs" served as the ultimate bait for Pittsburghers whose bones remember the work from coke & coal mines, steel mills, and the unemployment that occurred from the fall-out of those industries. Somehow, they that forget their kin died of fossil-fuel related cancer and how many years it took for our city's air to be clean again.
A daughter of a legacy of coal-miners, I do not forget; and this has translated into a lifetime of Earth activism. I aim to be as plastic-free as possible with my packaging. When I ship an item, 100% of the materials are recycled & plant-based (props to EcoEnclose , an epic company supporting the recycling industry). On top of this, Etsy offers a carbon neutral shipping initiative for every order made.
As of now, the droppers & oil caps have the only plastic used in my products, but my hope in choosing them to be pretty & gold is that you'll re-use them. As per my labels, I've chosen Kraft ones so they biodegrade, though I realize they're not oil or water-proof. Excitedly, I recently found a biodegradable lamination for them made out of plant-based cello (like my tape). So I can now provide smudge-proof labels without putting little scraps of plastic into our environment!
It's the little things, y'all. Know when you support my business, you're backing an uber-conscious woman trying to fight the industry her ancestors have been complicit in & harmed by for decades ✊