I house my work under the name "Sensitive Earth" as a reminder of who it is for and from. The Earth is a sensitive, sentient Being whose life force channels through my teachings, music, writing, apothecary offerings, and healing sessions.
for it is from our hearts
with the earth
that we weave our art
and heal from the hurt

- Violet Song, Jordann Funk

Sensitive Earth stems resiliently from the grief endured in this age of the Anthropocene, where the human being has been disconnected from that which offers us life. Our mission is to reconnect human beings with the healing power that the living and feeling Earth offers us.
We believe that the plant, minerals, and fungi of our local bioregion offer us the most potent avenues for healing both people and the ecosystem. In this way, we become more situated in place and learn to be stewards of the Earth around us. Truly, the transformation we need will ultimately come from the land, rather than any "brand" presented here.
We recognize that in America, we live on stolen land. It is our belief that if we are making money from this land, it should go back to the Earth and supporting marginalized people. A large portion of our income is redirected to fostering a community herb garden and education center in Poughkeepsie. Our work deeply respects Native plant communities and also redirects profits to BIPOC initiatives on a regular basis.
Sensitive Earth Apothecary
which you can peruse in the Shop, offers plant and stone remedies that have been made with reverence for the Earth. We grow and steward plant and fungus communities in the garden and in the wild, and from here we source most of the elements that go into our products. Even the Herkimer Diamonds that grace many of our offerings have been hand-mined by Jordann- the healing artist behind Sensitive Earth.
About Jordann
Although she was born as the seventh-generation of a farming family, Jordann grew up with playgrounds of ash-mountains. These were the remnants of the common-place coke & coal mines of Southwestern Pennsylvania, which continue to be created to this day.

In the wake of unspoken trauma, Jordann's family was the first to not live with the land after moving to America. This, however, did not prevent Jordann from seeking refuge in wild places-- abandoned and unkempt from mining, yet resiliently scattered with trees and fields. Since this young age, Jordann felt a deep connection to plants and the Earth, recognizing their capacity to heal her inner wounds. Yet with this connection came grief, as she realized that others in her community sought monetary gain from fracking and mining practices-- viewed as essential for the economy and the working man-- and thus refused to acknowledge the Earth as a sensitive being. Explain- what good is the health of the economy if we sacrifice the health of the land and water from which we truly heal and live?

Jordann's identical twin sister continues to live at home in Pennsylvania as an environmental activist and organizer, fighting the injustices continuing to be levied against the health of the land and its people. This is work that Jordann is deeply grateful for, though her own path has led her to earth-based healing arts as a form of activism. She is deeply passionate about the land-based traditions passed down by our ancestors, continually learning about the healing power of plants and stones from course-work and direct experience in forest and garden. As she continues to gain knowledge, she loves to pass the information on to all who are ready to learn. This time spent with the Earth directly inspires her poetry and songwriting, and in her art, she lends a voice to plant, land, water and Spirit-- so their stories may be heard.
the earth
she is sensitive
the earth
she longs to be heard
it's where our healing begins
let's take a breath and listen

- Earth is Sensitive, Jordann Funk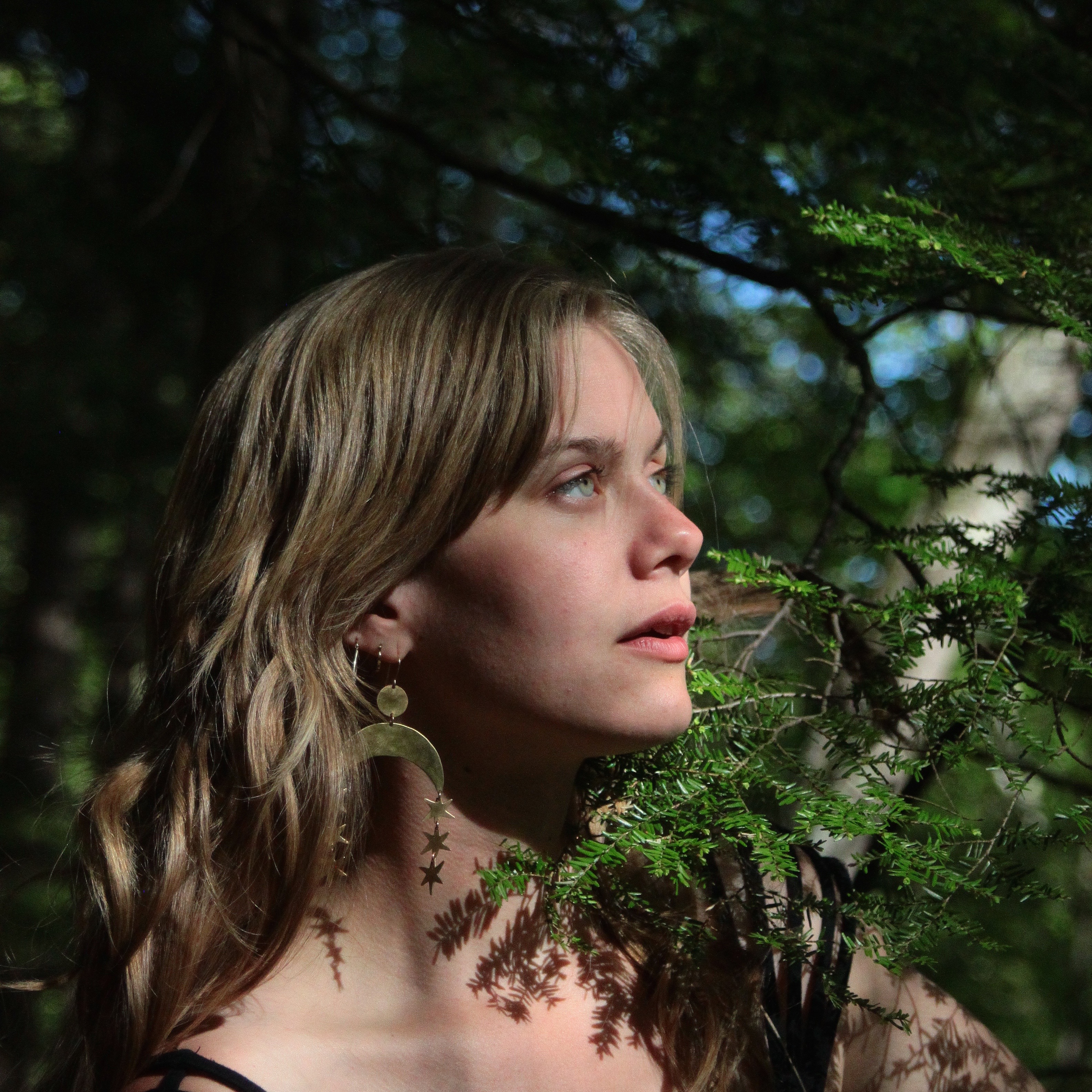 Credentials:

Jordann has immersed herself in the formal studies of Herbalism and Botany since 2013, studying at Vassar College, Sacred Warrior, the Appalachia School of Holistic Herbalism, the Clearpath School of Herbal Medicine, and the Evolutionary School of Herbalism. She has taken workshops with Sean O'Donohue, Matthew Wood, Daisy Marquis, 7Song, and other wisdom-keepers. As herbalism is a life-long well of exploration, she is continually learning and deepening her knowledge.

After intuiting her innate healing abilities, Jordann became a certified Reiki Master in 2015. She studied intensively in India with Usha Dobhal (ranked World's Best Reiki Master in 2016). In 2019, she became certified in the Jade Purity Lineage of Stone Medicine through the Upper Clarity School of Stone Medicine.

At the foundation of her knowledge as a healing artist, Jordann holds Bachelor degrees in Religious Studies and Cognitive Science with a focus on Mindfulness Meditation and Mental Health from Vassar College.